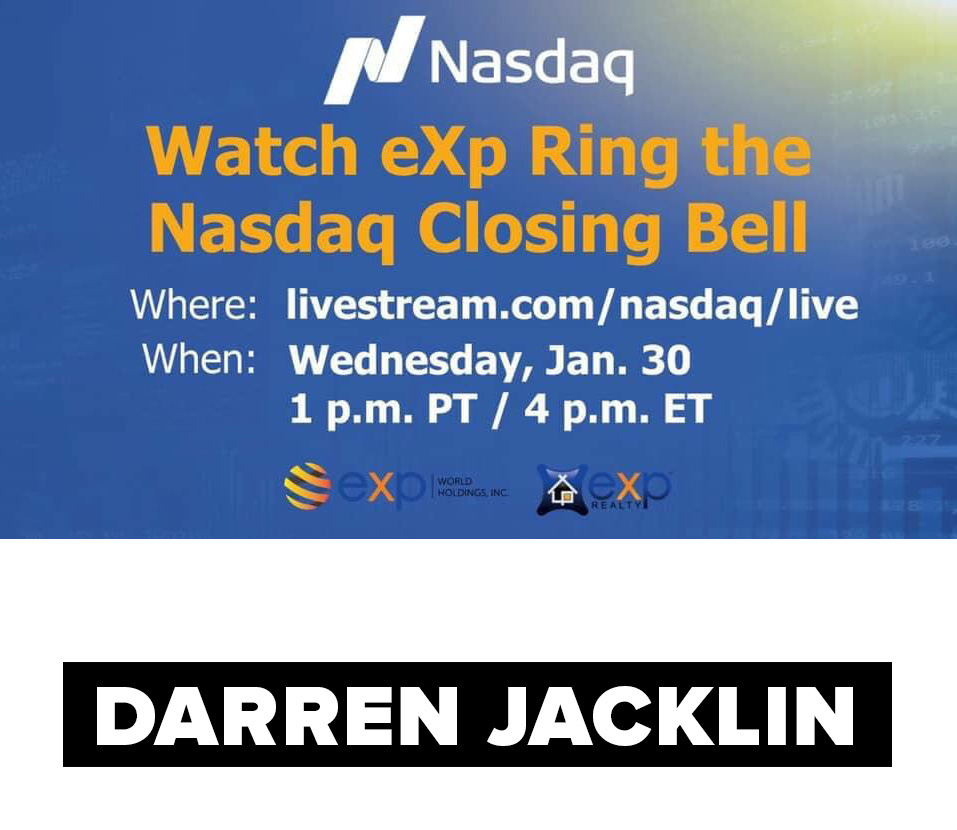 It's not every day that you can say that one of your mentors, a guy who I am both very lucky and grateful to be working with and learning from, gets to ring the NASDAQ bell.
Darren Jacklin will be doing this – on January 30th 2019.
Darren writes:
"I am honored & thrilled to be ringing the NASDAQ closing bell (Wednesday 4:00pm EST) with my fellow eXp Realty Leaders in NYC!
You can watch us on this livestream.com/nasdaq/live or on the Jumbotron in TimeSquare.
www.eXpWorldHoldings.com"
Having worked with eXp World Holdings to take them from start up to being listed on the NASDAQ, this is no fluke nor accident. The thing you quickly learn about Darren, is that everything is by design. Everything is about results. Nothing is left to chance. That is absolutely why he is succeeding more with every passing year!
Congratulations Darren. You deserve this.